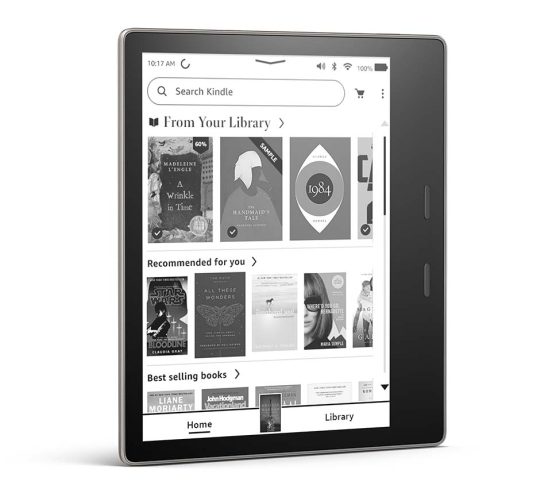 Do you ever find the ebook recommendations on Kindle ereaders and Amazon's website useful?
I used to check the Kindle ebooks section of Amazon's website regularly, but now it's just row after row of useless recommendations that I could care less about. It's the same story on the homepage of Kindle ereaders.
It seems like Amazon's main source of recommendations is just to show books by authors of titles you've previously purchased or borrowed. That's fine until you buy a book from an author you end up not liking, and then you'll be stuck getting recommendations for other books they've published for next five years whether you want to see them or not.
Another thing I find annoying is how they recommend books that I would never buy in a million years. Right now on the Kindle ebook page Amazon has a section for "New & Noteworthy Spanish Language Kindle Books". I don't even speak Spanish and I've never purchased or borrowed a Spanish language book so why is Amazon even bothering trying to recommend them?
It would be a lot more useful if there were some user-adjustable parameters for recommended ebooks. Being able to remove authors and genres you have no interest in would be a nice start. And I don't need to see every book my favorite authors have published—I already know they exist.
What really annoys me about Amazon's recommendations is the fact that they almost never show ebooks that are on sale. You'd think discounted books would get highlighted, especially from authors that you read, but that never seems to be the case.
I miss the ability to disable the homescreen and its useless recommendations on the old Kindle user interface. Now the homescreen is mandatory on all Kindles released after the Kindle Voyage from 2014. The recommendations are so bad I never even look at the homescreen anymore. What's the point?