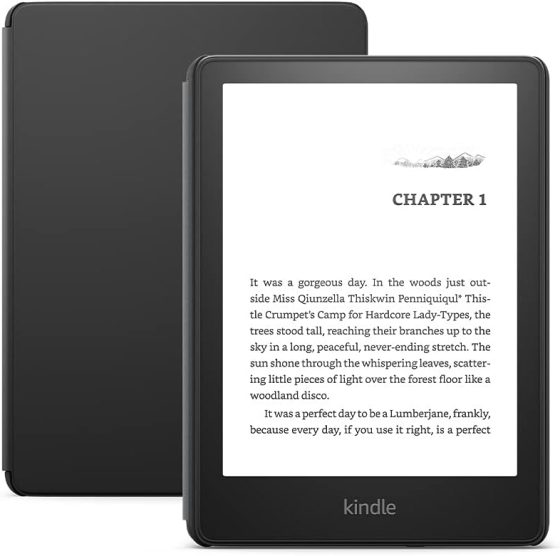 There are a couple of good Kindle deals going on at Amazon right now. One is a Prime exclusive deal on the Kindle Paperwhite and the other is a punch card offer for the Kindle Rewards Beta program.
The Kindle Paperwhite Kids deal is an early Prime Day sale, and at $89 it's the lowest price Amazon has ever sold this Kindle for since it was released in 2021.
It's marketed as a kids Kindle, but that's just the bundle package it comes with; it's the exact same Kindle Paperwhite as the standard version without ads that Amazon is currently selling for $159. In fact I used this exact Kindle in my Kindle Paperwhite review.
Even when it's not on sale the kids Kindle Paperwhite is a better deal than the standard Kindle Paperwhite because it comes with a cover and an upgraded 2-year warranty, and it's also the ad-free version.
The only thing "missing" from the kids version is the option to add 3 months of Kindle Unlimited to the purchase for free, but you can usually get 2 months free with this link anyway if you don't have an active membership. The kids model comes with a free 1-year subscription to Amazon Kids+ instead of Kindle Unlimited.
Kindle Rewards Deal
Amazon also has another punch card deal available for Kindle Rewards Beta users where you can basiclly get a $3 credit back when spending $15 on Kindle ebooks. This does not require a Prime membership, unlike the deal above.
However, this deal does require activation before it will take affect. You have to hit the Activate button on the Kindle Rewards Beta page at Amazon.
The offer is valid from June 20th through June 25th. After activating the offer, you'll get 300 bonus points when spending $15 on Kindle ebooks, and then you can cash in the points for a $3 credit.