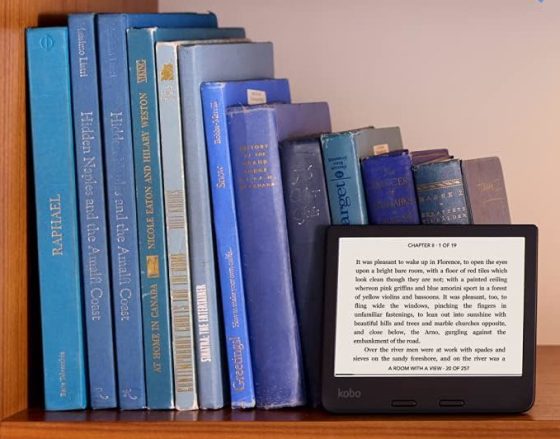 It would be interesting to know how often people ultimately decide to go back to reading paper books after using an ereader.
Obviously I'm a bit biased in this regard, but I haven't wanted anything to do with paper books in a long, long time. I don't like all the space they take up, and I don't miss them just sitting around gathering dust.
Sometimes I'll try to read an old paper book that I have laying around, but I usually just end up reading part of it before moving onto something else in digital form.
A lot of times I'll finish a book (or half finish a book) and decide I don't want to read it again so what's the point of keeping it around anyway?
For the most part I don't miss the reading experience when it comes to paper books either, except for stuff like manuals where it's just easier being able to flip pages back and forth to different sections.
Not having adjustable font types and sizes is annoying, and having to hold a thousand-page book is more cumbersome than holding an ereader. Using a Kindle, a Kobo, or other dedicated ereader just makes the reading process a lot more convenient.
The only thing I miss about paper books is the ability to buy them on the used market for a fraction of the list price, especially older books. There's also the fact that books last longer than ereaders—ebook readers become useless when the battery dies so that isn't great either.
Have you ever switched back to reading paper books after using an ereader and found the experience less enjoyable?
A lot of people still read paper books, but it makes you wonder how many of them have actually used a dedicated ereader for a length of time and then decided against reading ebooks.