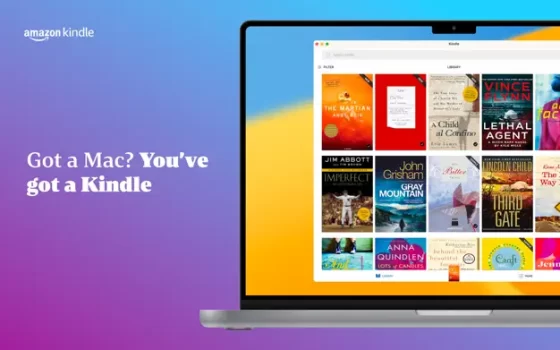 Amazon has released a "new and improved" Kindle for Mac app, and they're telling customers that they'll be dropping support for the old Kindle for Mac app, now called the Kindle Classic app, by the end of October.
The new Kindle for Mac app is available to download from the Mac App Store. It requires macOS 11.0 or higher.
There's this Setting up your new Kindle for Mac help guide on Amazon's website for more info about the new app, with directions on how to copy over collections and import personal documents.
Amazon says the new app offers "enhanced book reading and library management", and it does not replace the old version of the app, which is now called Kindle Classic.
I don't have a Mac to test the app on, but the word on the street is it's a lot like the iPad version of the app. It supports syncing collections between apps and devices, including personal documents, and there some other new features as well.
They're expected to end support for the old app by October 31st, 2023, but they don't specify what that means exactly.
If you've tried the new Kindle for Mac app tell us what you think about it in the comments.