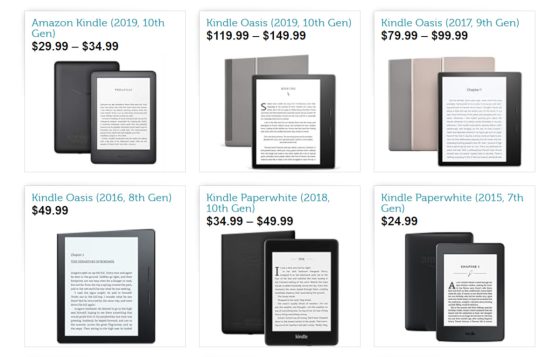 Woot is hosting another one of their Amazon sales on refurbished Kindles and Fire tablets where you can grab a Kindle or Fire tablet for really cheap.
The sale ends on November 8th, or until sold out, but most of these types of deals don't usually last that long, especially on the least-expensive models.
Some people like to get these cheap refurbished Kindles to use as a trade-in for a more expensive Kindle like the Kindle Scribe. You can usually get a $5-$50 credit for the trade-in, depending on the model, plus 20% off a new Kindle so it can work out to be cheaper that way, and trade-in discounts can be used together with upcoming Black Friday sales to get the best deals possible.
The cheapest Kindle available with this sale is the Kindle Paperwhite 3 for $24.99. They also have the previous entry-level Kindle (the 10th generation model) available for $29.99; the last time I checked it had a $15 trade-in value so that's probably the best one to get if you want to do a trade for a new Kindle.
They also have all three generations of the Kindle Oasis available. The first gen model is only $49.99, but it doesn't include the special charging cover that's impossible to buy now so battery life isn't going to be very good without it.
The second generation Kindle Oasis from 2017 is $79.99 for the 8GB model and $99.99 for the 32GB version. It's pretty much exactly the same as the current version but without the warm frontlight.
The "current" third-generation Kindle Oasis that was released in 2019 (hard to call it current at that age) is available for $119.99 for the 8GB version and $149.99 for 32GB. New it sells for $249-$299 so that's a pretty big discount if you want a premium Kindle with page buttons for a reasonable price.
Lastly, they have the Kindle Paperwhite 4 (the 6-inch 10th generation model) for $34.99 for 8GB and $49.99 for the 32GB model, and they have some different colors available.