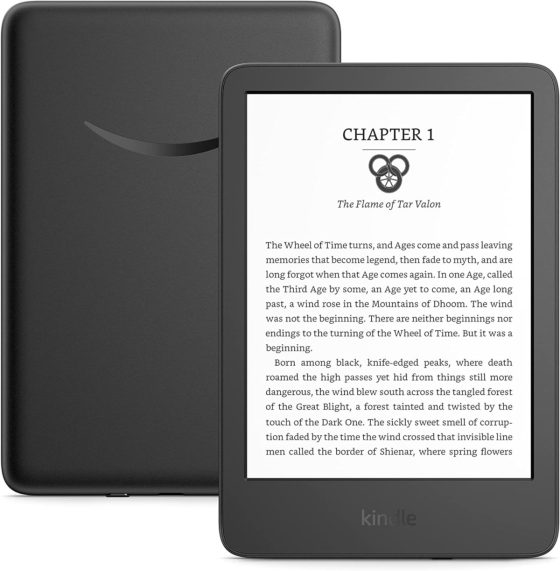 It's interesting how much the ebook reader market has changed over the past 5+ years. There used to be a lot of devices with 6-inch E Ink screens, and that was considered the standard size that was most commonly available.
Now there are fewer 6-inch ereaders to choose from, and most that are available today are basic entry-level models with cheap, uninspired designs that lack features offered on larger models.
Good luck trying to find a 6-inch ebook reader with page buttons and a nice 300 ppi screen with adjustable frontlight color. There's the Nook Glowlight 4 and the PocketBook Verse Pro and that's about it, and neither can be considered "premium" devices, more like mid-level.
For a long time Amazon only sold Kindles with 6-inch screens until they released the Kindle Oasis 2 in 2017. Before then they were selling the entry-level Kindle, the Kindle Paperwhite, the Kindle Voyage, and the 1st gen Oasis, and all of them had 6-inch screens.
Now the only 6-inch Kindle available is the entry-level model that sells for $99. They finally gave it a higher resolution 300 ppi screen, up from 167 ppi on the previous model, but it still lacks other features like warm lighting, and it has a super basic design that feels like a cheap plastic toy in your hand.
Some of the older 6-inch Kindles were much nicer than the current 6-inch model from a design perspective. Now it's like they're using the cheapest plastic they can find. Go back to the Kindle 4. It had a nice metallic finish and didn't feel like cheap plastic at all, despite costing $20 less than the current Kindle.
Kobo has two 6-inch models available currently, but their entry-level model is so outdated that it's equivalent to devices they were selling seven years ago. The Kobo Clara 2E is one of the best 6-inch ereaders on the market from a features standpoint, but the cheap plastic design is nothing to write home about, and it isn't nearly as nice as the design of the Kobo Aura from 2013.
When it comes to 6-inch ereaders in 2023, most are pretty much the same basic rectangle made of cheap plastic, with fewer features and lower resolution screens than larger models. It's weird that you can't even buy a nice 6-inch Kindle anymore unless you get an older model like the Kindle Voyage or the first Oasis.