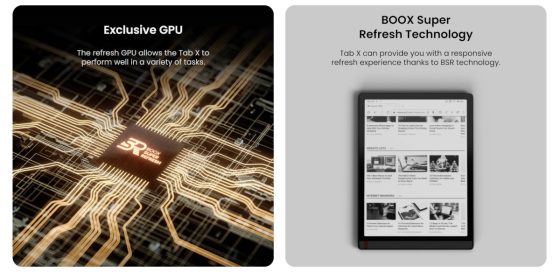 Dedicated ereaders like Kindles and Kobos have gone through a number of generations over the past ten years, with each new model promising to be better than the last, but have things really improved all that much?
One thing you still hear people talking about, especially those that have just gotten their first E Ink device, is how ereaders are slower to respond and operate compared to other types of gadgets.
Having to wait for the E Ink screen to flash and redraw is something most people aren't accustomed to, and scrolling with E Ink takes some getting used to at first as well.
Some devices handle scrolling and navigating better than others, with smoother transitions and faster response times. Newer Kindles are pretty quick to respond and turn pages, but navigating the interface is still slow and clunky, and scrolling is downright wonky at times.
Onyx's newer devices with BSR (Boox Super Refresh Technology) are a lot quicker and smoother when it comes to scrolling and refreshing the screen, but battery life is more like an LCD tablet than an E Ink ereader—the faster they make E Ink screens the worse battery life gets.
For a long time E Ink screens have shouldered the blame for the slow overall performance of most dedicated reading devices, but that's not necessarily true anymore. With the proper optimizations E Ink screens can be a lot faster than we've been led to believe.
A lot of people seem to be content with the slower nature of E Ink ereaders, but others want to be able to navigate a library with thousands of books quickly, and jump back and forth between different books and notes and other things.
What do you think? Are E Ink ereaders still too slow? Would you be willing to trade some battery life for improved performance?