Some free ebooks for the ladies . . .
Most of the free ebooks listed below are available in EPUB, PDF, Microsoft LIT, and MobiPocket formats from eHarlequin.com.
eHarlequin also offers other promotions for free ebooks, like the banner to the left suggests (they have offers for other categories too).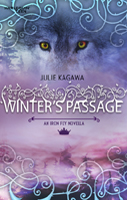 Young Adult
Meghan Chase used to be an ordinary girl…until she discovered that she is really a faery princess. After escaping from the clutches of the deadly Iron fey, Meghan must follow through on her promise to return to the equally dangerous Winter Court with her forbidden love, Prince Ash. But first, Meghan has one request: that they visit Puck—Meghan's best friend and servant of her father, King Oberon—who was gravely injured defending Meghan from the Iron Fey.
Yet Meghan and Ash's detour does not go unnoticed. They have caught the attention of an ancient, powerful hunter—a foe that even Ash may not be able to defeat….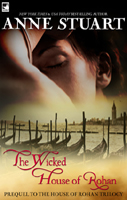 Historical Fiction
Venice, 1740.
Desperate, starving, Kathleen Strong makes her way to a job interview that promises a chance at proper employment…and maybe a bite to eat. Accused of "gross immorality," she's adrift after being dismissed from her governess position, despite being entirely innocent.
That innocence is precisely what a mysterious group of debauched aristocrats finds so alluring about Miss Strong. When they propose a scandalous offer that she can't refuse…she can't refuse. But if the darkly gallant Alistair Rohan, a gentleman involved in all manner of wicked deeds himself, has anything to say about it, Kathleen can escape her disrepute in another way.
Of course, the escape route looks very similar to the group's illicit proposition itself…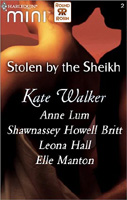 Passion
Lucy Mannion has traveled with her uncle to the desert kingdom of Dahman to negotiate some vital oil leases. But she awakens to find herself in a different place than she was the evening before — and the prisoner of the arrogant Sheikh Hakim Bin Taimur Al Fulani.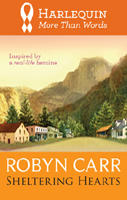 Relationship Novel
New York Times bestselling author Robyn Carr takes readers back to her beloved Virgin River country in this heartwarming tribute to Rhonda Clemons, founder of Zoë Institute and a winner of a Harlequin More Than Words award.
By discovering a seed of compassion and nurturing it to effect real change, the dedicated women selected as Harlequin More Than Words award recipients make our world a better place. To celebrate their accomplishments, bestselling authors have honored the winners by writing short stories inspired by their lives and work.
This special eBook is yours at no charge because Harlequin is committed to celebrating women's efforts and supporting the causes that are meaningful to them. By sharing Rhonda Clemons' story, we hope to turn awareness into action and mobilize others to make a difference.
To find out more or to nominate a woman you know, please visit www.HarlequinMoreThanWords.com.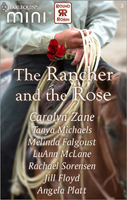 Passion
He wanted a stay-at-home wife; she wanted a high-powered career. What happens when these ex-lovers meet up again?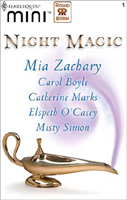 Passion
Lauryn Meade is far too practical to believe in magic — until a gorgeous genie offers to take her to the heights of sensual pleasure!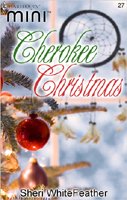 Passion
Traci Calhoun, the bright-spirited daughter of a pastor, believes in extending goodwill. But when her son, Parker, convinces her to visit the elusive Daniel Crow, she finds herself falling in love with a moody stranger-a man who needs to face his past and embrace the heritage he left behind.
Passion
Lainey Sims Kilgore has returned to her hometown to recover from a painful divorce. To take her mind off the past, she throws herself into opening her own lingerie and swimwear boutique, as well as managing her mother's mayoral campaign. When she learns her high school crush, Dr. Grant Morgan, is managing the opposing campaign of her mother's lifelong enemy, Cleatus Ringo, she convinces him to help her uncover the secret behind her mother's bitter rivalry with Ringo.