Below is a list of free audiobooks from Audible.com
. If you haven't tried audiobooks before, now's a good time to try some for free—they're great to listen to while driving and working.
Audiobooks from Audible work with any computer, all of Apple's device, the Amazon Kindle, and a laundry list of other PDA's, cellphones, and other devices.
Another way to get a new free audiobook from Audible is to click the banner to the right and sign up a free trial. There's no obligation and you can cancel before the free trial ends.
Audible has some other free titles too (interviews and excerpts for the most part) that can be found here.
Note: Sometimes linking to Audible.com's individual titles seems to stop working after a time. If you get an error message, just copy the book title and paste it into the search box on Audible's website to find the listing.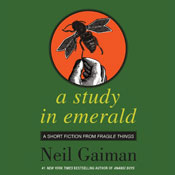 3.88 stars, 901 reviews
Alluding to both the Sherlock Holmes canon and the Old Ones of the Cthulhu Mythos, this Hugo Award-winning short story will delight fans of Sir Arthur Conan Doyle, H. P. Lovecraft, and of course, Neil Gaiman.
A Study in Emerald draws listeners in through carefully revealed details as a consulting detective and his narrator friend solve the mystery of a murdered German noble. But with its subtle allusions and surprise ending, this mystery hints that the real fun in solving this case lies in imagining all the details that Gaiman doesn't reveal, and challenges listeners to be detectives themselves.
Length: 49 minutes – Unabridged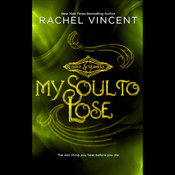 3.63 stars 159 reviews
It was supposed to be a fun day, shopping at the mall with her best friend. Then the panic attack started and Kaylee Cavanaugh finds herself screaming, unable to stop. Her secret fears are exposed, and it's the worst day of her life….Until she wakes up in the psychiatric unit.
She tries to convince everyone she's fine – despite the shadows she sees forming around another patient and the urge to scream that comes burbling up again and again.
Everyone thinks she's crazy. Everyone except Lydia, that is. Another patient with some special abilities….
Length: 1 hour 48 minutes – Unabridged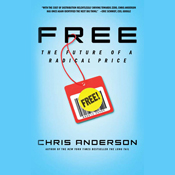 4.15 stars 517 reviews
The New York Times best-selling author heralds the future of business in Free. In his revolutionary best seller, The Long Tail, Chris Anderson demonstrated how the online marketplace creates niche markets, allowing products and consumers to connect in a way that has never been possible before. Now, in Free, he makes the compelling case that, in many instances, businesses can profit more from giving things away than they can by charging for them.
Far more than a promotional gimmick, Free is a business strategy that may well be essential to a company's survival. The costs associated with the growing online economy are trending toward zero at an incredible rate. Never in the course of human history have the primary inputs to an industrial economy fallen in price so fast and for so long.
Just think that in 1961 a single transistor cost $10; now Intel's latest chip has two billion transistors and sells for $300 (or 0.000015 cents per transistor – effectively too cheap to price). The traditional economics of scarcity just don't apply to bandwidth, processing power, and hard-drive storage. Yet this is just one engine behind the new Free, a reality that goes beyond a marketing gimmick or a cross-subsidy.
Anderson also points to the growth of the reputation economy; explains different models for unleashing the power of Free; and shows how to compete when your competitors are giving away what you're trying to sell.
In Free, Chris Anderson explores this radical idea for the new global economy and demonstrates how this revolutionary price can be harnessed for the benefit of consumers and businesses alike.
Length: 7 hours, 2 minutes – Unabridged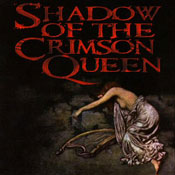 3 stars 16 reviews
Yaran Blackencloak, a bard with bad luck and a poor reputation, is ripped violently from his mundane existence when he is tempted into the service of a demon goddess. He gets more than he bargains for, though, for when Yaran tries to return to the life he knew, he finds it permanently, tragically changed.
Length: 1 hour, 11 minutes – Unabridged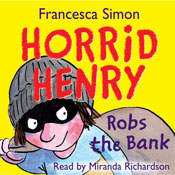 no rating
Horrid Henry helps himself to all the money he needs to win his favourite board game. Then he comes up with another spectacular money-making scheme for launching a newspaper with all the school gossip. He vows vengeance on Perfect Peter when Peter nicks his birthday party theme and has his own Pirate Party – and gets it by taking over as Head Teacher when Peter plays school with his goody-goody friends.
Length: 1 hour, 16 minutes – Unabridged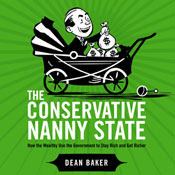 3.07 stars, 72 reviews
In his new book, economist Dean Baker debunks the myth that conservatives favor the market over government intervention. In fact, conservatives rely on a range of "nanny state" policies that ensure the rich get richer while leaving most Americans worse off. It's time for the rules to change. Sound economic policy should harness the market in ways that produce desirable social outcomes: decent wages, good jobs, and affordable health care.
Length: 6 hours, 31 minutes – Unabridged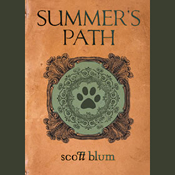 2.23 stars 396 reviews
Summer's Path is the remarkable story of Don Newport, an engineer that comes face to face with his personal destiny under extraordinary circumstances. After losing his job and his health insurance, Don learns he has a terminal disease with only a few months left to live. On his death bed, he meets Robert, a brazen angel of death that promises to help Don with a graceful exit.
As Don prepares to say his last goodbyes to his loving wife, Robert attempts to change Don's perspective about his mortality and proposes an exceptionally unique option. Robert leads Don through an astounding meditation of life and death and reveals various healing and spiritual concepts including walk-ins, embodiment and soul destiny. On this magical journey of self realization, Don discovers that it's never too late to learn profound life lessons about ourselves and our loved ones.
Length: 4 hours, 4 minutes – Abridged
(Audiobook images and descriptions via Audible.com
)