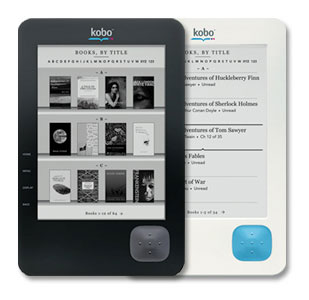 The Kobo Wireless eReader is the 2nd generation device from Kobo and has just started hitting shelves in the US and Canada in time for the holiday season, and is expected to make it to Australia by Christmas too.
I was finally able to stop reading for long enough to finish up the Kobo WiFi Review. It includes a 10 minute video review, as usual, as well as a few photos, along with all the details about the new Kobo Wireless eReader.
Kobo is currently offering a month-long free trial for their digital version of the New York Times. So I decided to do a comparisons of it with the Kindle and Sony PRS-950's NYT subscriptions and will post those comparisons later this week, along with direct comparisons of the Kobo WiFi up against the Kindle WiFi and Nook WiFi to see how it stacks up against them. Check back in a few days for those.