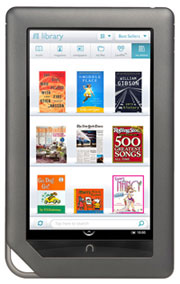 The new Nook Color from Barnes and Noble looks to be a big gift idea for this upcoming holiday season. But is it worth the $249 price?
That all depends on what you are looking for. Here's the link to my hands-on review and video review of the Nook Color to help you decide if it is the device you are looking for.
The Nook Color review covers everything from ebooks to magazines to videos. And everything in between.
Please feel free to post any questions or comments about the Nook Color below and I'll do my best to answer them.