PocketBook 602 PDF Review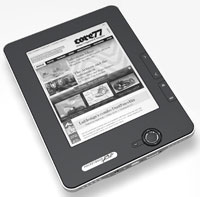 For those of you waiting on the PDF portion of the PocketBook 602 review, I posted it earlier today on the new PocketBook 602 PDF review page. There are several screenshots along with descriptions of the PDF features and functions.
The PocketBook 602 offers a number of options for viewing PDFs, but the bottom line is that it has a 6″ screen that isn't going to be the best option for documents designed on a larger scale.