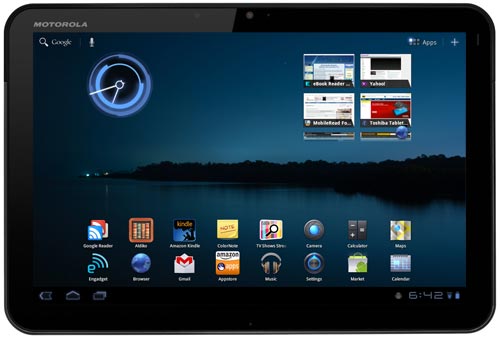 Well, it's finally finished. Here's the link to the full Motorola Xoom review.
The review includes over 30 pictures and screenshots, a 25 minute video review, and covers all the main features of the Honeycomb-equipped Android tablet, with a special focus on electronic reading.
Also, I'll be posting a direct comparison between the Xoom and iPad 2 in the coming days to see how they stack up in a head-to-head competition, as well as reviews for individual reading apps.
Feel free to ask any questions about the Motorola Xoom in the comments section below. I'll do my best to answer them.