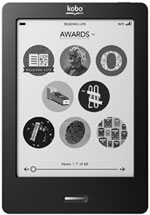 It's time for another in-depth review and video review. This time the Kobo Touch is the lucky victim.
For the most part the review is finished; I just need to update the section on periodicals after some more testing.
Later in the week I'll post some comparison reviews and videos between the Kobo Touch and the new Nook and Kindle 3.