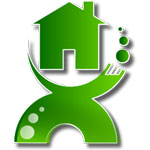 HomeCatcher is a must-have app for the Nook Tablet
if you are like me and want to install third-party apps, including alternative launchers, and need an easy way to access your installed apps and switch to a different homescreen.
With HomeCatcher you can set the Nook Tablet's "n" button to redirect to a launcher homescreen by default instead of the B&N Nook homescreen, or you can leave it so that it prompts to go to either the launcher home or B&N Nook home each time the "n" button is double-pressed (single-press launches the quick menu as usual).
I personally have little use for the stock Barnes and Noble Nook homescreen so I set HomeCatcher to open Launcher Pro by default. But there are times when I want to go back to the Nook homescreen. Fortunately the developer for HomeCatcher has provided a solution for that as well with an app called NookHome that launches the B&N Nook homescreen when pressed.
There is another workaround too. There is an app called Home Switcher in the Android Market. With Home Switcher you can quickly choose whichever launcher homescreen you want to open and set it as the default action. But you'll still need Homecatcher to override the "n" button.
Thanks to GoJimi at XDA for creating HomeCatcher and NookHome. It sure makes the Nook Tablet a lot more functional for those of us who don't want to be locked into how Barnes and Noble wants everything.
This does not require the Nook Tablet to be rooted; you just need to have third-party app installs enabled and have an alternate launcher installed. If either of these links below stop working, hit the XDA thread referenced above for the updated downloads.