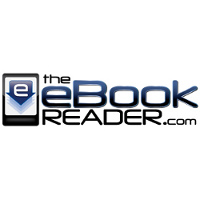 Christmas is drawing near so the deals keep rolling in. Just a couple of days ago I posted about the Sony PRS-T1 being on sale for as low as $114, but that deal is gone and a better one has taken its place.
The Sony PRS-T1 can be had for just $99 from Amazon through J&R. That is one seriously good deal. I'd have no problems choosing the Sony Reader over the Nook Touch and Kindle Touch at that price because it is more advanced than both of those.
Dell has the lighted cover for the PRS-T1 for $35. They don't indicate that it is on sale, but it sells for $49 from everywhere else. It doesn't ship for 3-5 weeks, however.
Office Depot has a good deal on a 10″ Android Honeycomb tablet. They are selling the Lenovo IdeaPad K1 for $299. It comes with 32GB of memory, a Tegra 2 dual core processor, micro SD card slot, HDMI port, front and rear facing cameras, and all the perks of a high-end Honeycomb tablet.
There's this 7″ Android tablet on sale for $49 on eBay through 1saleaday. It is from Panimage and is refurbished. I've never used nor seen any of Panimage's tablets in person. There's a good chance it is a piece of junk, but hey, it's only $49.
Newegg has the Aluratek Libre Pro ebook reader on sale for $49 with code EMCJHKD26. This offer ends on December 12th.
And if you missed it earlier in the week. Kobo is selling the refurbished Kobo Wifi
ebook reader for $39 with free shipping.
Update: The PRS-T1 deal initially linked to Dell.com but they quickly jacked the price back up so I changed the link to another $99 deal. Also, the Kobo WiFi is no longer available.