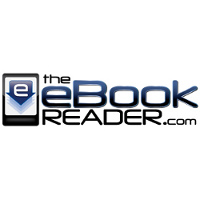 Christmas is just around the corner and there are still plenty of sales and deals to be had.
Here's a list of ebook readers and tablets currently on sale from various retailers, followed by a list of Kindle eBooks and apps on sale.
Sales and Deals: Tablets and eReaders
Toshiba Thrive 10.1" Android Tablet – The 16GB Toshiba Thrive is today's deal at Woot. It is a refurbished unit and is selling for $289.99. The 16GB model is currently selling new for $409 on Amazon so that's a really good deal if you don't mind a refurbished unit.
Nook Color – The Nook Color is selling for $149 refurbished from B&N's eBay store. This isn't the lowest price the Nook Color has been, but it is still one of the best deals.
Sony Reader PRS-T1 – The Sony Reader PRS-T1 continues to remain on sale for $99 from various retailers until Christmas Eve. This is a great deal, and would be my pick if I had to choose just one ereader.
Sony Reader PRS-350 – The 5″ Sony Reader from last year is on sale once again for $79 refurbished at Sony. That's a good deal, but you'd probably be better off spending $20 more for the PRS-T1.
Nook Touch/Nook Color/Nook Tablet – You can get $20 off the Nook Touch or Nook Color with this coupon from Barnes and Noble. Also, you can get $25 off the Nook Color or Nook Tablet or $10 off the Nook Touch by setting up a membership with Barnes and Noble.
Kobo Vox 7″ Android Tablet – The Kobo Vox is still on sale at Walmart for $169. It normally sells for $199.
Kobo Touch with Offers – The Kobo Touch with ads is on sale at Best Buy for $79. It usually sells for $99. The ads appear on the screensavers and on the homescreen, not while reading. The non-ad Kobo Touch is still on sale for $99 with a free $25 gift card from HSN.
Libre Air – The Libre Air is a 5″ ebook reader with a TFT LCD screen. It is on sale at B&H for $69. It usually sells for $129.
Lenovo IdeaPad 10.1" Android Tablet – The 32GB Lenovo IdeaPad is on sale again at Office Depot for $299. The regular price is $499 but it can usually be had for $399 on Amazon. The deal expires on Christmas Eve.
BlackBerry PlayBook – The 16GB BlackBerry PlayBook is on sale at
Office Depot for $199. When it was first released it sold for $499. If it wasn't for a lack of apps, this would be the best 7″ tablet under $300.
Kindle eBooks and Apps Sales
Amazon is running some sales this week on Kindle apps and Kindle ebooks. They are selling over two dozen Kindle Games for $0.99 that usually sell for 2 to 4 times that much. These are the "Best Kindle Games & Active Content of 2011". Not all apps are compatible with the Kindle 4 and Kindle Touch so make sure to check the compatibility list before purchasing.
Secondly, Amazon is currently running a big Kindle eBook sale through December 23rd. This includes hundreds of Kindle books on sale for $0.99, $1.99, $2.99, and $3.99.
Lastly, there are a number of Android apps on sale in the Amazon appstore. They are offering up to 50% off on some music apps, kids apps, and premium apps and games. This would be a good time to stock up on apps for your Kindle Fire or other Android tablet.