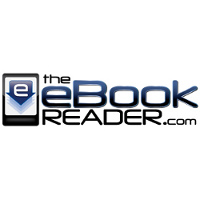 It's been a while since I've done a sales and deals post. Aside from a few deals here and there, since Christmas there really hasn't been very many sales on ereaders and tablets.
Today there seems to be enough going on to scrape out a daily deals post. If you happen to find a good deal not listed below feel free to add it to the comments.
Also, I stopped by a local Target store yesterday and they had the Sony PRS-T1 on sale for $99. Target's online price is $129 so it must be an in-store only sale. They also had the Kobo Touch for $99, but it may have been the Special Offers model.
Nook Color and Nook Touch
Once again Barnes and Noble is selling refurbished Nook Colors directly from their eBay store for $129. This is the second lowest price (it was $119 on Black Friday/Cyber Monday), aside from the ongoing $99 bundle deal for a new Nook Color with a year subscription to the New York Times.
The refurbished Nook Touch has resurfaced on Barnes and Noble's website for $79 after having disappeared for several weeks. The Nook Touch can also be had new for free with a year subscription to the New York Times with the aforementioned bundle deal.
$99 Kindle Keyboards are Back!
A couple of months ago Amazon stopped selling the $99 Kindle keyboard, and then they ran out of $139 Kindle keyboard model too, both Wi-Fi only. I thought that maybe Amazon would stop selling them in favor of the 3G keyboard Kindle and the newer Kindles.
And now suddenly the $99 Kindle Keyboards are back in stock! But Amazon is still out of the $139 model without special offers. It looks like maybe Amazon isn't doing away with the Wifi-only Kindle keyboards after all.
Cheap Tablets
Here are some tablets on sale. I listed them in order of goodness.
ASUS Transformer – Walmart has refurbished ASUS Transformers for $298. The Transformer sells for about $100 more new. It should be getting a software upgrade to Android 4.0 in a couple of weeks.
ViewSonic ViewPad 10s – TigerDirect has a 10″ ViewSonic tablet on sale today only for $249. The ViewPad has a lot of extras like cameras, Bluetooth, microSD card slot, Android 2.2, and a 1024 x 600 screen. The main downside is it has a single core 1GHz processor that is slower than you'll find on more expensive tablets.
Velocity Micro Cruz T301 – Walmart has the Cruz Tablet T301 for $89. It's the one I reviewed about a year ago. It has a 7″ capacitive touchscreen, comes with the Kindle for Android app, and runs Android 2.0 (there may be a newer version by this time).
PocketBook IQ – For some time now the PocketBook IQ has been selling for under $100. It's not a bad basic tablet for that price; it's built better than most cheap tablets like the Pandigitals. It has a resistive screen and runs Android 2.1.
Pandigital Star – Walmart has the Pandigital's cheapest and crummiest tablet among their new line for $89. It is cheaply made but it has a lot of features for the price, including Android 2.2, an HDMI port, front camera, and it works with Barnes and Noble's ebookstore.
Cheap eReaders
Here are a few ereaders on the cheap:
Sony PRS-T1 – If your local Target doesn't have any for $99, $119 is about as low as it has gotten since the new year. B&H has red ones for $118.
Kobo Touch – Buy.com has the Kobo Touch with Special Offers on sale for $79. That's $20 off the regular price. Special Offers are advertisements that appear on the homescreen and screensavers.
Kobo Wi-Fi – Best Buy has refurbished Kobo Wi-Fi ereaders for $49. This is last year's Kobo Reader.
5″ Astak EZ Reader – Geeks.com has an ereader I haven't seen in a while, the Astak EZ Reader Pocket Pro. It has a 5″ E Ink screen and supports several formats. It sells for $54.99.
Aluratek Libre PRO – Geeks.com has the Aluratek Libre PRO refurbished for $45.99. It has a 5″ LCD epaper screen.