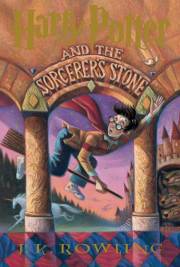 Yesterday there was an announcement on the Pottermore Insider website that says Pottermore.com will open to everyone in early April.
They go on to explain the reason for the delay was because they needed to make sure the website could handle the gazillions of Harry Potter fans that are going to be using it all at once.
The news doesn't give any specifics on the release of the Harry Potter ebooks—it doesn't even mention ebooks, in fact—but with OverDrive already announcing their exclusive deal to distribute Harry Potter ebooks to schools and libraries—that's expected to happen in April too—it's fairly safe to assume Harry Potter ebooks will be available when Pottermore.com launches since it is supposed to be the exclusive retailer of said ebooks.
Pottermore first went online last July. Soon after it launched they began testing the site with one million Beta users. The site offers a "unique online reading experience" built around the Harry Potter books. J.K. Rowling even wrote an additional 18,000 words of new material for Pottermore. Among other things, visitors of the site can play games, watch movie clips, and of course shop for Harry Potter products, including ebooks.
OverDrive has already mentioned carrying Harry Potter ebooks in more than 20 languages, with formats compatible with ePub-supporting ebook readers, the Kindle, PC and Mac computers, Android devices, Blackberry, and Apple iPad and iPhone. There's no reason to expect Pottermore to do it any differently.