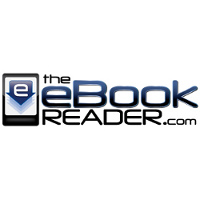 Today is a good day to save some money, and even get some money for free (how often does that happen?).
Today only there is an ongoing deal via Amazon Locals to get a $10 gift card for Amazon.com for $5. They've already sold over half a million so it might not last the entire day. In fact they sold nearly 100k in the time it took me to write this post!
Gift cards aside, below are some current sales on ereaders and tablets. And if you missed it earlier in the week, don't forget these coupon codes for Kobo eBooks and eBooks.com. Oh, and Amazon is running The Big Deal for Kindle eBooks again until March 25th.
eReader and Tablet Sales – 3/20/12
Buy.com has the Nook Touch (refurbished) on sale for $69.99 with free shipping. That's $10 less than Barnes and Noble sells them for via eBay.
Buy.com has the Kobo Touch with offers (screen saver ads) for $79.99 with free shipping.
Buy.com also has the Kobo Vox Android 2.3 tablet on sale for $179 with free shipping—still a high price given the competition below.
Amazon has the Kindle Fire (refurbished) for $169 with free shipping. Of course new ones are $30 more.
Buy.com has the Nook Color (refurbished) for $129 with free shipping. That's about as low as it gets. B&N has it for $135. Maybe by August it will only be $99.
1saleaday via eBay's Daily Deals have the Archos 5 32GB Internet Tablet for $139 with free shipping. The same tablet is selling for $198 right now on Amazon so it sounds like a decent deal.
Sony.com has the 5″ Sony PRS-350 (refurbished) for $89.99 with free shipping. This might be the last gasp for Sony's 5″ ereaders.
Sony Canada has the Sony PRS-650 on sale for $99 with free shipping.
Best Buy has the Motorola Xoom (refurbished) 32GB tablet for $299 and $8.99 for shipping.
Walmart has the Pandigital Planet Android 2.3 tablet for $129 with $0.97 shipping.