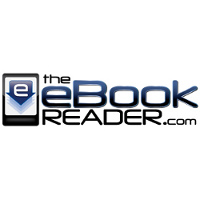 This week is turning out to be a great week to purchase a new (or refurbished) ereader or tablet for cheap.
Some of the deals posted on Tuesday are still ongoing and there a bunch new deals for today, some really good ones too. Most of these are daily deals so they aren't likely to last very long.
Daily Deals
$99 Kindle Keyboard Wi-Fi + 3G Ad-Free – Daily Steals has the 3G Kindle for $99 today. It is refurbished and shipping costs $4.99. This Kindle sells for $189 new and $129 refurbished from Amazon.
$449 Apple iPad 2 Wi-Fi Black/White 32 GB – If the new iPad's Retina display isn't enough to draw you in, you can nab a brand new iPad 2 with 32GB of storage for $50 less than a 16GB iPad 3 on eBay.
$39 iTomic Color 7″ eBook Reader – Walmart has the iTomic ereader marked down from $79 to just $39. It's safe to assume it's not the greatest device, but it serves a purpose.
$319.99 Samsung Galaxy Tab 10.1" – Woot has the 16GB refurbished Galaxy Tab with an SD card reader today. It typically sells for around $450 new and is one of the more popular 10″ tablets.
$249 Toshiba Thrive Tablet 10.1″ – 1saleaday via eBay has the refurbished Toshiba Thrive of cheap. It is a 16GB tablet that runs Android Honeycomb.
$219 BlackBerry PlayBook 32GB Tablet – 1saleaday via eBay has the 32GB Playbook on sale today with free shipping. It's new. This sells for a mind-boggling $599 at regular price.
$69 Nook Touch – From earlier in the week, a refurbished Nook Touch can still be had from Barnes and Noble via Buy.com for $10 less than anywhere else.