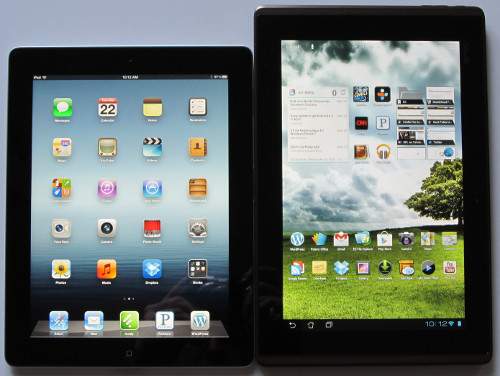 Yesterday I put together this iPad 3 vs Asus Transformer Comparison Review. It includes some pictures, screenshots, and an HD video.
I'll admit that comparing the new iPad with the Transformer 1 instead of one of the newer Transformers is rather odd at first glance, but the operating system, Android 4.0, is the same, and so are 95% of the features.
And since Android 4.0 is mostly the same on other tablets too, the review can also be referenced as an iPad 3 vs Android 4.0 tablet review for the most part.