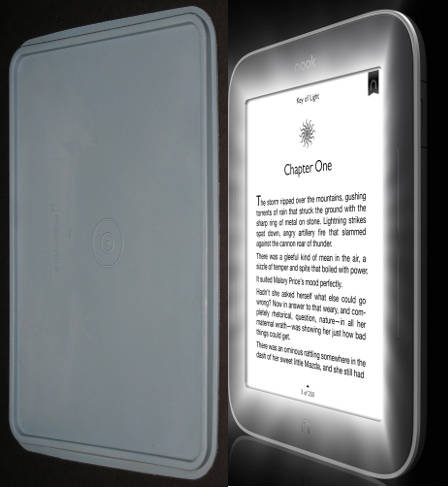 I often look at my Nook Touch and now the Nook Glow and think about how something like a specially-designed Tupperware lid would be a perfect solution to keep the screen protected.
For a long time I've been waiting for someone to come out with a lid for the Nook Touch but it just never happens, at least none that I've ever come across.
Aside from the hard plastic shell cover for the PocketBook 360, I've never seen such a thing for an ereader, but with the Nook Touch's unique design a lid would be perfect.
Using a cover destroys the whole feel of the Nook Touch with its contoured back and soft velvety finish. Plus a cover adds extra thickness and weight to the device.
I just want something to protect the screen from dirt and damage when not in use. And with the Nook's unique design, a lid would be perfect to snap on over the front.
Too bad there aren't any Nook-shaped Tupperware containers, at least there aren't any I can find. But then again that's not an easy thing to search for.
So what do you think? Would you buy a lid for your Nook Touch?