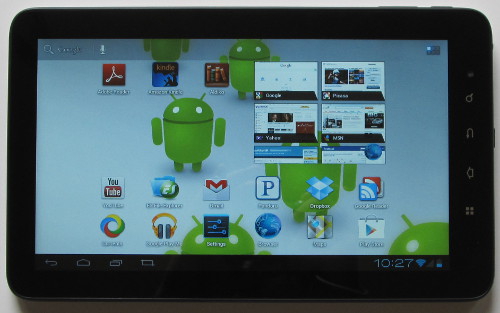 Last month I posted about two of the least expensive 10-inch Android 4.0 tablets on the market, the Idolian TouchTab 10 and Zenithink C91 (they are the same unit).
The folks at Idolian were nice enough to lend me a TouchTab 10 with Android 4.0 to review. I've been testing it out for a couple weeks now and just got finished with the written review and a video walkthrough showing the tablet in action.
So here's the link for the full Idolian TouchTab 10 review. Feel free to ask any questions in the comments section below.