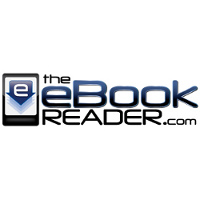 The eBook Reader.com turns three years old this month and it's finally going to get the design update that it deserves. The layout is getting completely overhauled; about the only thing that is staying the same is the logo.
The new design is a lot clearer and more streamlined. The old three column design was too busy, not to mention hideous, so I decided to switch to a two column layout instead. There are less distractions, fewer banner ads, and navigation is easier.
I'm hoping the new theme will improve the speed and performance of the blog as well since the old theme was poorly coded and was only supposed to be temporary. Pages already seem to be loading faster.
The transition is going to take some time to complete so you may come across a page with the old design from time to time. I have to update all the static pages manually, and the Comparison Tables are going to be done last because having to re-code them is not going to be fun.
But at least the blog pages were all updated simultaneously when changing to the new theme. Let me know if you come across something that looks odd, though, because I'm not including all the old CSS styles so there might be something I forgot about that won't work right with the new theme.
I already noticed that smaller images from past posts get mangled by the auto-resizer, and some get blown up way too large. I went through and fixed a few but there are probably a lot more. Luckily I didn't use small images very often.
Please send me an email if you find something that doesn't look right so I can fix it.
I will also be adding some new elements to the sidebar and footer and will be experimenting with some different things after the first phase of updating is complete. But I plan on mostly just keeping it simple. Feel free to leave a comment if you've got any suggestions.
And that brings up another point. The comments are more functional now with this new theme. You can reply to individual comments and the comments are now nested with each reply!