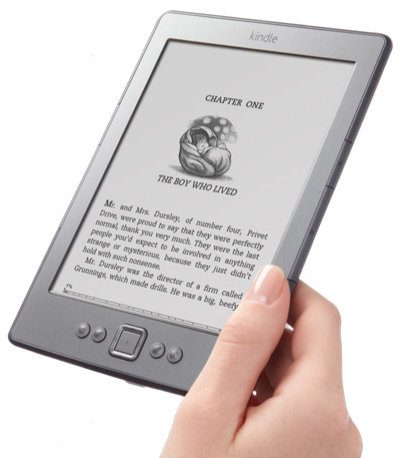 Amazon is running an incredibly good deal on the Kindle 4 where you can get the ad-supported model for just $47.40, or the non-ad Kindle 4 for $65.40. The deal grants 40% off Kindle accessories placed with the same order too, or separately—as long as they are shipped by Amazon and not a third party vendor.
But there's a catch. In order to get the discount, you have to a) pay with an Amazon Rewards Visa card and b) use promo code kindle40 during checkout. And the deal expires August 15th.
If you already have a Amazon credit card this is a ridiculously good deal. A brand new Kindle 4 for $47.40 with free shipping! I've never seen a new Kindle priced that low. When I reviewed the Kindle 4 last year I was surprised by the quality of the device and the amount of features you get for $79 much less $47.40.
Up to $100 in total savings can be applied to an order so you can get multiple Kindles at the same 40% discount if you are so inclined.
Even if Amazon releases a new Kindle next week that's a hard offer to pass up.
If you don't have an Amazon credit card, you can sign up to get one at Amazon. Plus it comes with a $30 credit if approved so that could make the deal even better. That's what I did a couple of years ago to get $30 off the Kindle WiFi after it was first released. Just make sure you intend to pay the card off every month if you go that route because the interest rates are terrible. The points system is really good though; I get lots of free stuff from Amazon.