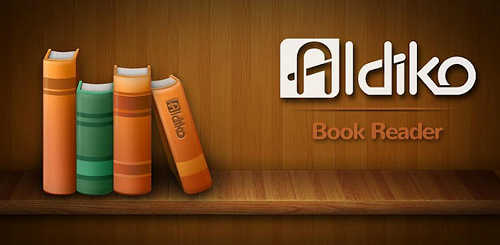 Aldiko is one of the more popular ePub ebook reading apps for Android tablets and the premium version has just gotten an update to add some new features.
Top of the list is the ability to add highlights and notes to passages in ebooks. Along with this there's a new "Notes & Highlights" section in the menu that lists all your annotations in one place.
Other new features with the 2.2.0 update includes faster book cover loading, faster PDF zooming, better 7-inch tablet support, and a new home screen widget that shows book covers of your recently read titles. The widget requires Android 3.0 and up to work, however.
I haven't had the time to test out this new version of Aldiko yet to see how well it works, but looking at some of the recent reviews at Google Play it does seem to have caused some issues for some folks.
The biggest complaint with the new version is that it breaks Aldiko Sync, a third party app that lets you sync your Aldiko ebook library across multiple devices using Dropbox. The developer for Aldiko Sync updated the description at Google Play and basically says the new version of Aldiko prevents Aldiko Sync from accessing its database and the only workaround is to downgrade to the previous version or switch to the free version to get sync to work again.
Right now the new features are only available on the Premium Aldiko app, which costs $2.99 at Google Play. They usually update the paid version first; the free version of Aldiko will likely get the new features in a couple of months or so.
P.S. If your device doesn't have access to the Google Play store, you can get the download for the free Aldiko Android app from the Aldiko website.