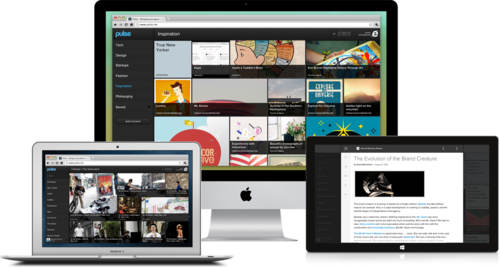 Pulse has made a name for itself over the past couple of years as being one of the best RSS news reader apps for the iPad and iPhone as well as Android tablets and phones.
Thanks to some help from Microsoft, an HTML5 version of Pulse is now available on all modern web browsers, including Internet Explorer, Firefox, Chrome, and Safari.
You can check it out simply by visiting Pulse.me from your computer's web browser.
If you already use Pulse you can sign in and sync everything across multiple devices. With Pulse you can also login to your Google Reader account to sync all your news sources from there.
For those of you unfamiliar with how RSS readers work, most websites, this one included, use RSS feeds to send out updates whenever a new article is posted. RSS readers make it easy to subscribe to all your favorite websites and blogs to get all your new articles consolidated into one place.
Pulse has a nice visually-appealing layout and easy-to-use interface with different layout and formatting options. It is touchscreen friendly too and supports multitouch gestures with Internet Explorer 10. Pulse also integrates with social network sources, and you can share and comment on articles via social networks too.
Video: Pulse Optimized For Touch on Windows Tablets