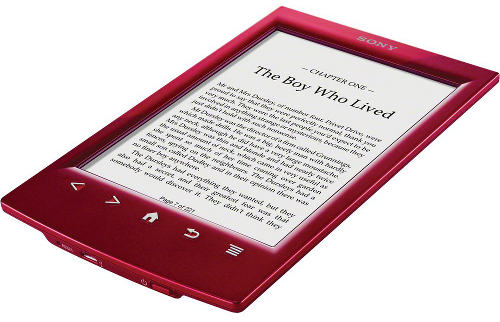 One of the reasons the Sony PRS-T1 was so popular was the fact that the underlying Android operating system could be hacked to run Android applications to bring a number of additional features to the Reader.
It could install several different ereading apps, alternate homescreens for a different look and feel, support for additional languages, and even the Android Market, among other things.
Unfortunately it doesn't look like Sony's latest ebook reader, the PRS-T2, will be getting the same advancement in features anytime soon, despite the fact its operating system is based on Android as well.
Boroda, the person responsible for figuring out how to root the PRS-T1, has tried the same method to hack the PRS-T2, but it appears that Sony has closed the back door.
Here's what Boroda recently posted on a Russian forum regarding his attempts to hack the PRS-T2:
I don't think I can do much more, but I am sure there are others who can try a different approach and possibly get different (successful) results. At this point I've pretty much decided it's not worth the effort and the time to keep poking in the dark. I am rather impressed with Sony's work towards locking the device, especially since PRS-T1's only advantage over its bigger and better competitors was ability to install and run Android applications. I wish Sony had spent the time improving hardware and software rather than looking for ways to shut down independent development.
That certainly doesn't sound too promising. Someone will likely discover a way to open up the PRS-T2's software at some point in time, but it doesn't sound it's going to happen any time in the near future. If you want a hacked Sony Reader, you're probably going to be better off getting a PRS-T1.