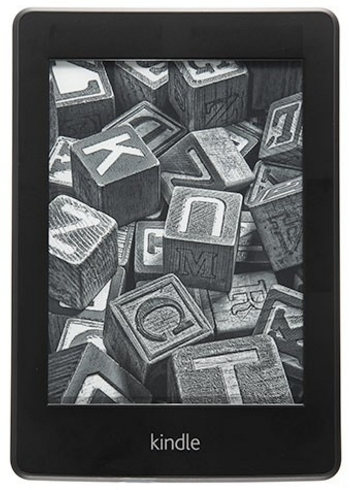 Working on the written review for the Kindle Paperwhite, I was comparing it to the Kindle Touch from last year and thinking about how much more expensive the Paperwhite model is.
The base Kindle Touch sold for only $99 and the 3G model started at $149, whereas the Paperwhite starts at $119 for the Wi-Fi model and $179 for the 3G version.
So $20 extra for the Wi-Fi model and $30 extra for 3G. Big deal, right?
Not when you consider the additional hardware the Kindle Touch offered. It had two speakers, a headphone jack, and double the overall internal storage space (4GB vs the Paperwhite's 2GB). That certainly had to cost at least $10 more, right?
Then consider the extra features the Kindle Touch had. The speakers and headphone jack gave it the ability to play MP3 audio files as well as audiobooks, and it could read ebooks aloud with text-to-speech, which has been a distinctive Kindle feature since the beginning.
And then there's the touchscreen. The Kindle Touch uses an infrared touchscreen designed by a company called Neonode, and there were surely licensing fees involved for using it. The Paperwhite on the other hand uses a capacitive touchscreen. Amazon purchased a touchscreen company a couple of year back so that is likely in-house. Regardless, there's no reason they would be using the capacitive screens unless they were cheaper to produce in the long run.
Adding everything up, Amazon sure is charging a premium for the Paperwhite screens.
By contrast, B&N and Kobo both priced their front-lit ereaders the exact same as the year before. Granted both companies have since lowered the price on the older models to $99, and B&N recently slashed an additional $20 off the GlowLight Nook Touch to make it the same price as the Kindle Paperwhite, but neither of those lost features in the process either.