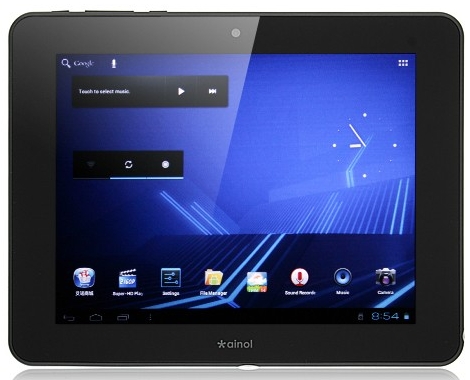 You may recall earlier in the year I reviewed a cheap tablet called the Ainol Novo 7 Paladin that was among the initial wave of sub-$100 Android 4.0 tablets out of China.
This time around we've got a user-submitted review of a newer model from Ainol called the Novo 7 Legend. It has some improvements over the Paladin model, and has a 4:3 screen ratio instead of 16:9, and still costs less than $100.
Thanks to James Cloud for the review. Like always, if you have a review you'd like to submit, be it a reading device, an ebook, or ereading software, please feel free to contact me.