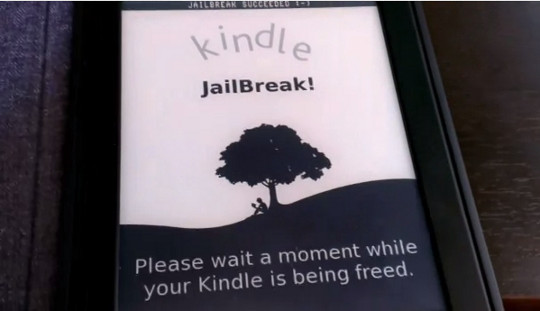 Yesterday a new jailbreak package was posted over on MobileRead that works on all currently available Kindle Paperwhites with 5.2.0 or 5.3.0 firmware.
Basically all you have to do is download a zip file to your computer, extract it, and then copy the contents over to your Kindle Paperwhite. It adds a new ebook called "Paperwhite Jailbreak" to the device that you simply have to open and follow the directions (see video below).
The process is really easy and only takes a couple of minutes to free your Kindle from Amazon's controlling grasp and open it up to further customization. Jailbreaking itself doesn't really add anything, but it opens up the doors to install other hacks. Basically it makes it so you can install custom update packages instead of just the ones from Amazon.
Along with the jailbreak, the package installs the Kindlet developer certificates, the jailbreak bridge, and rescue pack.
This is obviously something Amazon frowns upon so don't expect them to repair or exchange a jailbroken Kindle.
Personally I don't find much use in jailbreaking a Kindle (it's not like the Nook Touch where you can install a bunch of Android apps), so this is something I'm not going to try. Plus I'm planning on exchanging my Paperwhite to see if I can get one without discolorations. But for those of you eager to customize and hack your Kindle Paperwhite, hit the jailbreaking thread over at MobileRead for the directions and download.
Kindle Paperwhite Jailbreak