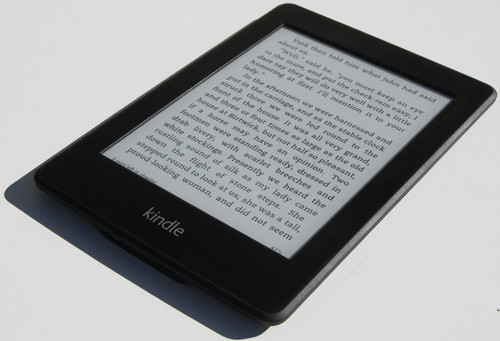 Amazon has officially started selling the Kindle Paperwhite and Kindle Paperwhite 3G to dozens of countries worldwide. Up until now Amazon's latest frontlight-equipped ebook reader was only available in the United States, parts of Europe, Japan, and as of yesterday Canada.
Now there are international product description pages for both the Kindle Paperwhite and Kindle Paperwhite 3G, complete with a box to choose which country to ship it to, which also includes additional country-specific information about ebook selection and 3G wireless availability.
Since Amazon doesn't sell the ad-supported models internationally, there are just two models to choose from. There's the regular Wi-Fi only model for $139 and the Wi-Fi + 3G model for $199; both are sold in U.S. dollars.
The Kindle Paperwhite first started shipping the first week of October 2012 in the United States. After its release Amazon had trouble keeping it in stock throughout the busy holiday shopping season, and they probably had more returns and exchanges than usual with all the complaints about the screen lighting not being totally uniform.
Now that supplies have stabilized, Amazon is ready to expand the Kindle Paperwhite to the 200+ or so countries that they typically sell Kindles to, with over 100 of those having free wireless coverage for the 3G model.
If you are thinking about ordering a Kindle Paperwhite, check out my review first. There's a video review as well as a couple of comparison reviews between it and the Kobo Glo and GlowLight Nook Touch to get a better idea of how the frontlights compare.