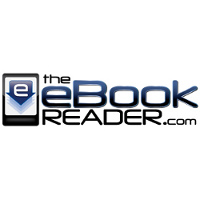 It's been a long time since I've done a free Kindle ebooks post, but there's not a whole lot going on as far as ereaders are concerned here lately, so now is a good time to do something a little different.
There are a ton of free ebooks available at Amazon, but sometimes it can be hard to find ones that are any good. So I picked out twenty of the currently available titles with at least an average of 4 stars and 10 reviews. That's no guarantee they are good, but at least it narrows it down a little.
These ebooks may only be free for a limited time and are often restricted to the United States, so make sure to confirm they are free before buying. If you don't have a Kindle ebook reader or tablet, Kindle ebooks are compatible with Kindle apps for Android, iPad, iPhone, Blackberry, PC, Mac, Windows Phone 7, and the Kindle Cloud Reader via web browsers.
If you don't find anything you like below, there are a bunch more highly-rated free Kindles ebooks in the Top 100 Free section at Amazon.
20 Free Kindle Books
A Fine and Dangerous Season by Keith Raffel – 4.9 stars, 23 reviews, Political Genre Fiction
The Incident at Montebello by P. A. Moed – 4.9 stars, 15 reviews, Historical Genre Fiction
The Endless Knot (Father Baptist Series) by William Biersach – 4.9 stars, 14 reviews, Mystery
Cry into the Wind by Othello Bach – 4.8 stars, 85 reviews, Memoirs
The Secret Dreams of Sarah-Jane Quinn (Harper & Lyttle Series #2) by Sharon Gerlach – 4.8 stars, 40 reviews, Contemporary Fiction
Open Window: Truth from the Shadows (The Open Window Series) by Courtney Harvey – 4.8 stars, 31 reviews, Paranormal Literature & Fiction
High Desert Haven (The Shepherd's Heart) by Lynnette Bonner – 4.7 stars, 27 reviews, Historical Romance
The Advocate's Conviction (The Advocate Series) by Teresa Burrell – 4.6 stars, 30 reviews, Mystery & Thrillers
London Escape (The Halcyon Legacy) by Cacey Hopper – 4.6 stars, 18 reviews, Action & Adventure
Veiled Eyes (Lake People) by C.L. Bevill – 4.5 stars, 137 reviews, Literature & Fiction
The Hunt (A Chilling Vampire Short Story) by J. Thorn – 4.5 stars, 17 reviews, Dark Fantasy
Marysvale by Jared Southwick – 4.4 stars, 113 reviews, Action & Adventure, Paranormal
A Little Ray Of Sunshine by Lani Diane Rich – 4.4 stars, 59 reviews, Contemporary Fiction
Essential Home Remedies: Staying Healthy With Simple, Natural Home Remedies From The Pantry And The Garden by Sue Woledge – 4.4 stars, 14 reviews, Health, Nonfiction
Night of Wolves (The Paladins #1) by David Dalglish – 4.3 stars, 90 reviews, Fantasy
No Way Out – And Other Scary Short Stories by MJ Ware – 4.2 stars, 246 reviews, Science Fiction, Fantasy & Horror
The Case of the Flashing Fashion Queen: A Dix Dodd Mystery (Dix Dodd Mysteries) by Heather Doherty – 4.2 stars, 75 reviews, Mystery
Bubba and the Dead Woman by C.L. Bevill – 4.1 stars, 287 reviews, Mystery
Beautiful Mess by Lucy V. Morgan – 4.1 stars, 99 reviews, Contemporary Fiction
Venice Vampyr (Venice Vampyr #1) by Tina Folsom – 4.1 stars, 64 reviews, Vampire Romance