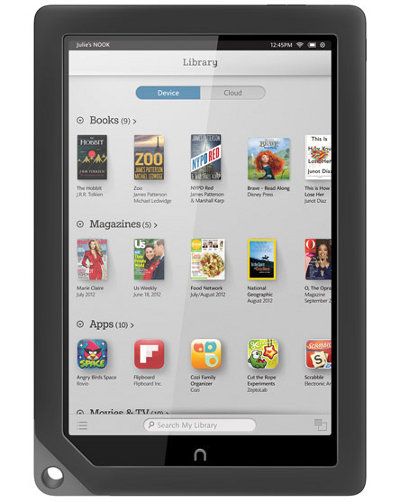 Barnes and Noble is launching a new promotion to help reinvigorate the Nook brand by taking a page from Amazon's book and giving away a paid Nook app for free every Friday.
While B&N isn't giving away a free app every day like Amazon, hopefully the quality of the apps will be better. They are starting out in the right direction by giving away one of the more expensive and useful paid apps with OfficeSuite Professional 7, which normally costs $14.99.
So if you have a Nook Color, a Nook Tablet, or the newer Nook HD/HD+ tablets, you're going to want to go over to Barnes and Noble and get OfficeSuite Professional 7 for free before today (3/8/2013) is over.
OfficeSuite is a very handy app that you can use to create, view, edit, and print Microsoft Word, Excel, and PowerPoint files on the Nook. It can also view attachments and can be used as as basic PDF reader.
This new free Nook app promotion is apart of something B&N has been doing for awhile called Free Fridays, where they give away an ebook each week.
Today's Free Friday ebook is Driftless by David Rhodes. It's about the lives of ordinary people who face extraordinary challenges in a rural community.
From the description:
The few hundred souls who inhabit Words, Wisconsin, are an extraordinary cast of characters. The middle-aged couple who zealously guards their farm from a scheming milk cooperative. The lifelong invalid, crippled by conflicting emotions about her sister. A cantankerous retiree, haunted by childhood memories after discovering a cougar in his haymow. The former drifter who forever alters the ties that bind a community. In his first novel in 30 years, David Rhodes offers a vivid and unforgettable look at life in small-town America.
You can keep updated on the weekly Free Friday promotions over on the official Nook Blog.