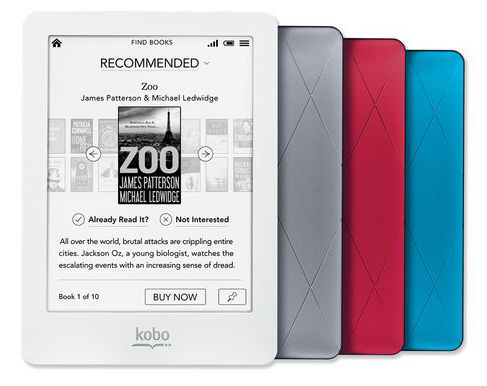 While I'm eagerly waiting for the new Kobo Aura HD to arrive at my door, I can only hope that it works better than my Kobo Glo.
I noticed the other day at MobileRead that there is a new firmware update, version 2.5, for the Kobo Glo. So I charged mine up and tried to install the update but I could never get that far.
Since the last time I used it, my Kobo Glo has decided to stop working properly. It just keeps freezing up and not responding. I keep having to hold the power slider to force a reboot, but then it just freezes up again 5 minutes later the next time I try to read an ebook.
I'm thinking that if I update the firmware it will start working again, but hitting the sync button always results in a network connection error, despite the fact that Wi-Fi is indeed connected because the web browser works.
Overall the device has become very slow to load and operate. Tapping on a book takes it several seconds to load, and I only have about 20 ebooks loaded onto it.
Whenever I open an ebook, it seems to work okay at first, but then things start to slow down and it doesn't respond to taps. Hitting the home button often freezes it back up.
Battery life is dropping like crazy too. It has gone down over 15% in the time it has taken me to write this post just mostly sitting idle.
I guess I'm going to have to find a paperclip to hit the reset button. The problem with that is I would have to start from scratch and setup the device from the beginning again.
Kobo's ereaders have a reputation of being more prone to bugs than other ebook readers. I've never experienced many issues with Kobo ereaders myself, but now that my Kobo Glo has decided to stop functioning properly, I can see why people get so annoyed by it. It was working just fine the last time I used it, and I haven't added any ebooks or changed anything whatsoever, so it doesn't really make any sense why it would start acting buggy all of the sudden. Hopefully with some work I'll be able to get it running smoothly again.
What about you? Have you ever had any problems getting your Kobo ereader to work properly?
P.S. My Kobo Mini works fine and had no problems updating to the newer firmware.