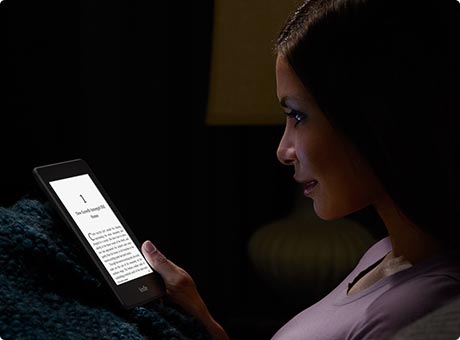 Amazon has issued another firmware update for the Kindle Paperwhite. This new version goes by the number 5.3.5. It includes the usual "general improvements" as well as a couple of new features.
The first feature enhancement improves dictionary usage by showing the full definition of a looked-up word in the dictionary window instead of just the first few lines.
The second new feature brings more searching options to the Kindle Paperwhite. You can now hold down on a word or phrase to highlight it and then run searches on it. This not only works on ebooks but also personal documents and in the Kindle Store. To run a search you have to highlight a word or phrase and select "More" from the menu and then "Search" from the list.
Previously all search terms had to be typed manually with the keyboard into a search bar, so this speeds things up and makes running searches more convenient.
As with all Kindle updates, you can wait for the update to automatically download wirelessly and install without any intervention on your part, or you can download and install the update manually right now.
The download file and instructions for installing the update can be found over on the Kindle Paperwhite Update page at Amazon.