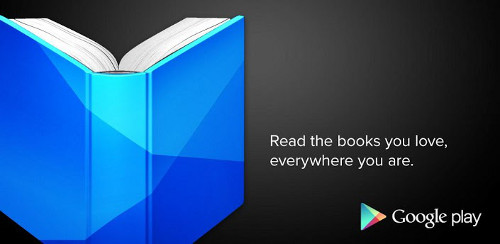 For the past two years I've been saying that Google needs to add the option to upload ebooks to Google Play Books, and this past week Google finally did just that.
Those with a Google account can now upload ePub and PDF documents and ebooks and read them through the Google Play Books app for Android and iOS, as well as through web browsers on computers and other devices.
To upload ePub and PDF files you simply have to visit the upload page at Google Play and select the files from your computer. You can upload multiple files at once, but there is a 50MB cap on each file, so larger PDFs and some ePubs with enhanced features like embedded videos cannot be uploaded because they are too big.
Speaking of enhanced content, Google says in the help section that some types of content may not work, such as embedded audio and video. However, ePub3 is supported at least somewhat so some enhanced content and formatting may work, depending on the book.
Google is limiting the upload of personal ebooks and documents to 1000 titles at this time, and of course the ebooks cannot be encrypted, so any DRM has to be removed before the file can be uploaded.
Another limitation that I discovered is that the Google Play apps for Android and iOS still don't directly support sideloading ePub and PDF documents. If you already have the documents on your device you'll still have to upload them via the upload page because that is the only way to get the apps to recognize them. I tried using the upload page from the iPad and it would not work; it only gives the option to upload from the camera roll.
Once you upload your ebooks and PDFs to Google, they get tied to your account like a purchased book and then you can download them to whichever devices you want to read them on. Plus syncing of pages, bookmarks, notes, and highlights works too.
Most other reading apps for Android and iOS allow sideloading ebooks so it's good to see Google finally getting with the times. Sometimes you have to wonder how much Google really cares about their ebook business from their actions. At least this is a step in the right direction. Now Google Play Books users can read ebooks obtained from outside sources instead of being limited to ebooks from Google only.