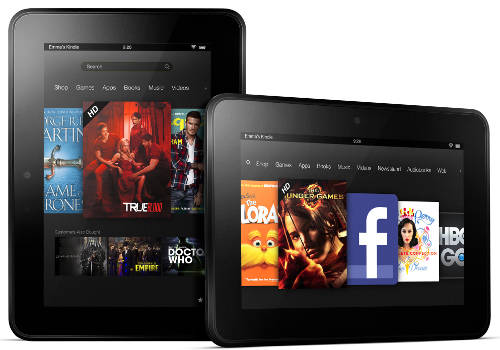 Amazon announced today that they have opened the doors of their Android appstore to nearly 200 countries worldwide. Previously it had only been accessible to those in the United States since launching in early 2011, and Japan and parts of Europe since fall 2012.
This is good news for international tablet users because Amazon's appstore is one of the better alternatives to Google's appstore, especially for devices that aren't supported by Google.
Plus one of the benefits of Amazon's appstore is they give away a paid app for free every day. Most are low to mid quality games but sometimes they give away something really good. In fact today and tomorrow (May 23rd and May 24th) you can get a couple of highly rated Android games for free with Fruit Ninja today and Cut the Rope: Experiments tomorrow. Just visit Amazon's Android appstore to get them.
Amazon is also going to release their line of Kindle Fire HD tablets to over 170 countries around the world now that their appstore has gone global. Pre-orders start now at Amazon.com, and shipping starts June 13th.
Amazon does not offer the ad-supported models internationally, but they do offer the variations that come in different sizes and have different amounts of storage space. The 7″ Kindle Fire HD starts at $214 and the 8.9″ Kindle Fire HD starts at $284.
All international online orders go through Amazon.com, the main Amazon website, with the exception of Canada and parts of Europe where there are localized Amazon websites to order from. Aside from ordering online, the Kindle Fire HD is also sold from a few retail locations outside the US. Here's the link to the list of stores and locations that sell Kindle devices and accessories worldwide.