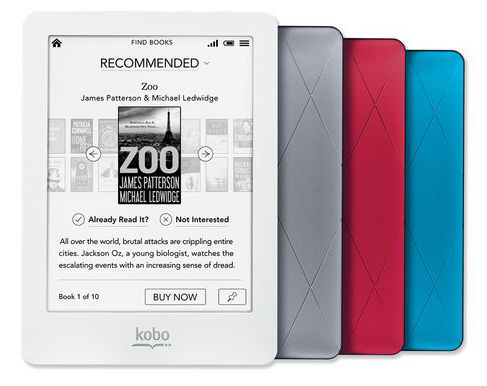 Kobo is running a regional sale this weekend on select ebooks where you can get up to 30 percent off. They are also cutting $20 off the Kobo Glo and Kobo Arc for the rest of the month. Enjoy!
$20 off Kobo Glo and Kobo Arc
Through June 30th, residents of Canada and the United States can get $20 off the Kobo Glo ebook reader and $20 off the Kobo Arc tablet by using the coupon codes below. The code for the Kobo Arc can be used concurrently with a $50 of deal running through June 20th to take a total of $70 off with the purchase of a Kobo Arc accessory.
Kobo Glo Landing Page
Kobo Glo Coupon Code: EJB29
Kobo Arc Landing Page
Kobo Arc Coupon Code: RFN47
30% off Select eBooks
For 48 hours Kobo is running a sale where you can save up to 60% off select ebooks with coupon code 48Hours on the following pages:
Landing Page Canada: Link »
Landing Page USA: Link »
Landing Page AU: Link »
Landing Page UK/EU: Link »
The ebook deal only runs from Friday, June 14th to Saturday, June 15th at 11:59 pm EST.
More Kobo Coupon Codes via MR:
gettingtoknowu08 (30% off)
Comeback2503_4 (25% off)
Comeback63_31 (30% off)
VoucherCode30 (30% off)
thanks5_613 (35% off)