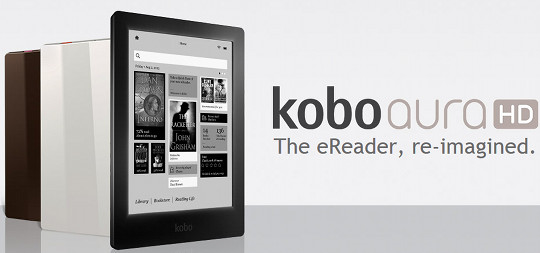 Earlier in the week I posted about the Kobo Aura HD being out-of-stock at Kobo and several retailers.
That made me wonder if Kobo was already discontinuing their 6.8″ limited edition ereader, but that was mostly because it had appeared to have been removed entirely from Kobo's main ereader page on their website—but that just turns out to be a bug with my Firefox web browser because it still shows up with other web browsers (Kobo still hasn't fixed the issue though, so anyone trying to buy the Kobo Aura HD when using the Firefox web browser could have a hard time finding it).
Anyway, the Kobo Aura HD is now back in stock on Kobo's website. They have two of the three colors available, espresso and ivory, but the onyx ones are still out-of-stock.
It's good to see that Kobo is continuing to make the Aura HD since it is currently the only ebook reader to have a 6.8″ 1440×1080 resolution E Ink screen. It will be interesting to see if anyone else introduces a similar ebook reader later this year. Right now Kobo has the market all to themselves for a larger, higher resolution screen. Maybe the reason they are having problems keeping it in stock is because it's been more popular than they'd expected.