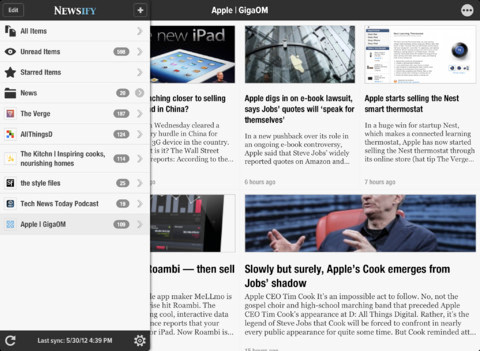 Google killed off the most popular RSS reader on the web earlier this month. Google is always shedding old services, so it's not a big surprise, but the fact that Google Reader was still being used by a lot of people makes the loss questionable.
It seems the real reason Google got rid of Reader was because they couldn't figure out how to make enough money off of it, not because there weren't enough people using it. All Google cares about anymore is forcing Google+ down everyone's throat whether they want to use it or not, RSS readers don't matter to them anymore.
RSS feeds may be on the decline, but are still the best way to follow dozens/hundreds of websites simultaneously.
I've been on the hunt for a suitable Google Reader replacement since the beginning of the month when Reader was officially shut down (I held on to the bitter end). Google recommends trying some of these RSS alternatives. Some of the more popular choices include Digg Reader, AOL Reader, Feedly, and The Old Reader.
I've tried several, but they all annoy me for some reason or another. None of them have the same features and feel as Google Reader.
I've reluctantly settled on using Feedly for a web browser RSS reader. At least it was able to import all my old Google Reader feeds without issue. Feedly is barely tolerable when used with a web browser, but I absolutely cannot stand the apps for iPad or Android. They are way too slow and don't have the features I want. What especially annoys me is Feedly's browser-based Reader will not work with the iPad; it forces you to use the slow loading Feedly app instead.
Luckily I came across an RSS app for the iPad called Newsify. It syncs with Feedly and has a good look and is fast to load. It is much more appealing than Feedly. Plus it's a free app and there are no ads. Too bad they don't have an app for Android. A browser-based option would be nice too. But I guess I'm stuck with Feedly for that.
What about you? Which RSS reader are you using now that Google Reader is gone?