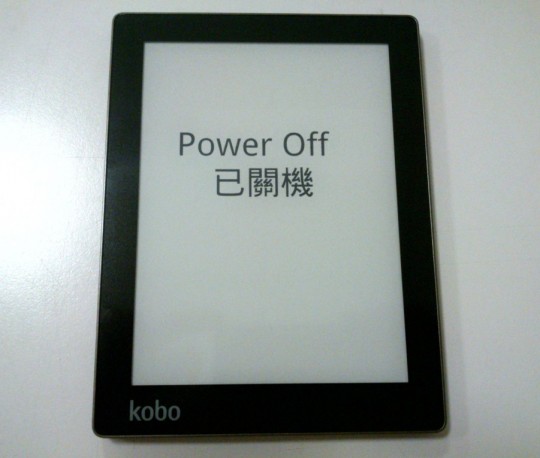 The cat is out of the bag on Kobo's next ebook reader. They were unable to keep this one secret like they did with the Kobo Aura HD, which surprised everyone when it was unveiled.
Today leaked photos of Kobo's next ebook reader surfaced online, and so did details from the FCC. Both reveal key information about Kobo's newest ereader.
The images show a completely new design. The device looks nothing like the Kobo Glo. It's somewhat similar to the Kobo Aura HD, but the contours on the back aren't as drastic and there appears to be a textured coating that is lacking on the Aura HD.
The new Kobo device also has a red power slide similar to Kobo Aura HD. There's even what appears to be a button for the frontlight next to it too. On the bottom edge of the device there's a microSD card slot and micro USB port.
The FCC paperwork reveals that the manufacturer of the device is Netronix (no surprise there), and that certain information is embargoed until August 30th (expect the new Kobo device to be officially announced by then).
The test report describes the new Kobo device as having a 6″ screen. It most certainly has a 1024×758 HD screen like the current Kobo Glo, but I wonder if it is going to use E Ink's new screen tech with less ghosting and improved contrast?
Other details about Kobo's new ebook reader include Wi-Fi and a 1500mAh battery, which is considerably larger than the Kobo Glo's 1000mAh battery.
Other than the design, there doesn't appear to be much difference between this new Kobo ereader and the Kobo Glo. But we don't have all the details yet so there could be some nice surprises when Kobo decides to officially unveil this new ereader.