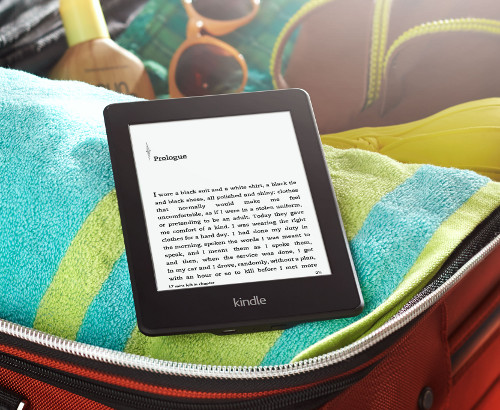 Pre-orders for the WiFi Kindle Paperwhite 2 started on September 3rd when it was first announced. It started shipping on Monday for those that pre-ordered, and Best Buy has them in stock now as well.
Meanwhile if you wanted the 3G version of the Kindle Paperwhite you were out of luck because it has been unavailable this whole time. But now that changes.
As of yesterday evening, Amazon has put the 3G Kindle Paperwhite up for pre-order. The Special Offers model costs $189 and the non-ad model is $209. That's a $10 increase in price from last year.
Amazon shows that the 3G Paperwhite will be released on November 5th.
The odd thing is before pre-orders went up, Amazon had the option to signup via email to be notified when the 3G model became available, and I still haven't gotten anything about that.
If you are thinking about getting the 3G model, keep in mind that the 3G functionality only works for shopping for ebooks and other items from Amazon and for looking up entries on Wikipedia. The web browser requires you to use WiFi so you cannot use 3G for that kind of stuff anymore (not since the Kindle Keyboard).
The 3G Kindle is good for people that travel a lot and for those that don't have regular access to WiFi. If you readily have access to the internet via WiFi you're better off saving $70 and getting the WiFi-only model.