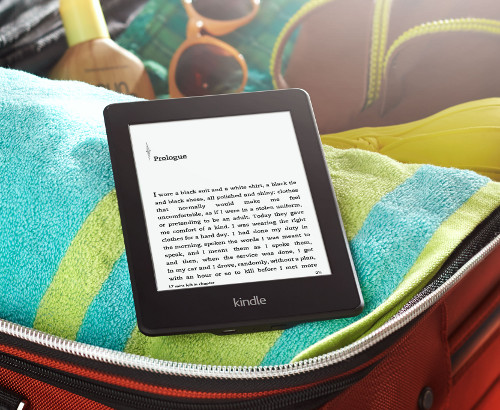 One interesting detail that has basically gone unnoticed with the launch of the 2nd generation Kindle Paperwhite is the fact that Amazon has raised the price by $10 for the 3G model from last year's 3G Paperwhite, making the price for the subsidized Kindle $189 and the non-ad version $209. The price for the WiFi-only remains the same, both with special offers and without.
This is the first time that I can recall Amazon raising the price of a Kindle that's basically the same as the previous model (they raised the price of the Paperwhite from the Kindle Touch but of course that added a frontlight and HD screen).
What's even more interesting about the price increase is that it only applies to certain countries. For instance, on Amazon UK and Amazon's other European websites the price of the new 3G Kindle Paperwhite is the same as it was last year.
But on Amazon.com and Amazon Canada, the price for the new 3G Paperwhite has increased by $10 from last year. And on Amazon Japan it has increased by 2,000 yen, which is closer to a $20 increase.
So why are some people having to pay more for the 3G Paperwhite while others don't?
Amazon likes to advertise that the 3G wireless is free. I don't see it that way at all because it costs $70 more upfront, which is a lot more than it used to cost. Amazon keeps jacking up the price more every year. The 3G Kindle Touch used to only cost $50 more than the WiFi model, and there was a time when the 3G Kindle Keyboard sold for $139, which was only $25 more than the equivalent WiFi model.
As mentioned in an earlier article, I don't understand why Amazon charges so much extra for 3G when its primary purpose is to buy more things from Amazon. 3G can no longer be used for web browsing like on the Kindle Keyboard—it works for Amazon.com and Wikipedia only—so it seems rather odd that customers have to pay $70 more in order to be able to buy more items from Amazon when WiFi isn't available.
At $189 with ads and $209 without, the 3G Kindle Paperwhite has gotten to the point where it is just as expensive to buy as a really nice 7-inch tablet. At this rate, I'm not sure 3G Kindles are going to be around for much longer. In fact I'm surprised people are willing to pay that much now.