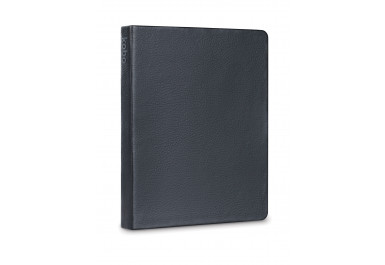 A few days ago I posted a review of the Kobo Aura. It's the seventh Kobo ereader that I've reviewed over the past three and a half years, and it occurred to me that not once have I ever reviewed a Kobo cover.
So this time around when ordering the Kobo Aura I decided to get one of Kobo's sleepcovers for it, and while there are a few disappointments with the Kobo Aura itself, the sleepcover is a different story.
Review: Kobo Aura Sleepcover
Pros
The cover is light and feels comfortable to hold, and has a subtle book-like feel.
The front cover has a magnet that holds the cover closed, and the magnet activates the wake/sleep function to automatically turn the Kobo Aura on and off when opening and closing the cover.
The inner flap has two slots and a sleeve to put things in.
The Kobo Aura is held in place very securely by two unobtrusive brackets along the sides.
Adds protection without making it feel heavy and bulky.
Cons
Not made from real leather.
Doesn't fold back as flat as some covers, making it feel thicker (see picture below).
$40 seems rather expensive, especially compared to other 3rd party covers and cases you can typically get off Amazon or eBay for half that, but name-brand covers always cost more so that's just part of it (and is why I usually avoid them).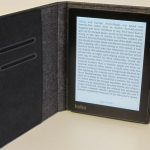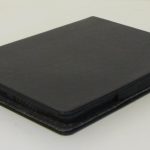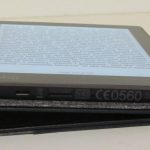 Verdict
This is the first Kobo cover that I've used so I didn't really know what to expect going in. As it turns out, I really like the sleepcover and would consider buying another Kobo cover again in the future. It fits the Kobo Aura like a glove, provides adequate protection without adding a lot of extra weight and bulk, and it feels like it's put together well enough to last quite awhile.
Kobo Sleepcover Video Review