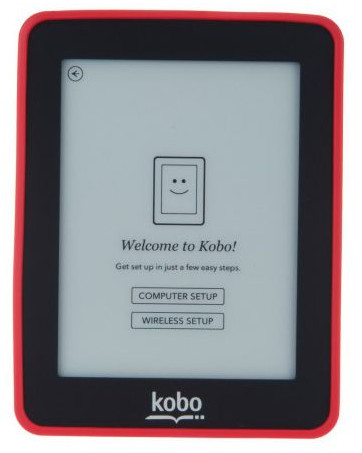 Somewhere along the line, and it wasn't too recently because I can recall seeing it a few weeks ago, the Kobo Mini received what appears to be a permanent price drop down from $79 to $59.
That's the price listed on Kobo's website, anyway. And there's no indication that it's on sale. $59 is also the price listed at Powell's Books, but they are only showing one left. QVC has a variety of Kobo Minis in different color combinations on clearance for $49, with $6.97 for shipping.
The fact that the Kobo Mini is on clearance is one sign that its shelf life may be coming to an end. The bigger sign is the fact that most of the retailers in Canada that used to sell the Kobo Mini online no longer list it at all anymore.
Given the fact Canada is Kobo's home country, that is as sure a sign as any that the Kobo Mini may be being phased out.
The third and final indication is the price-cut extends to the UK as well. The Kobo Mini costs half the regular price, marked down from £60 to £30 at WHSmith.
It seems to be on sale or clearance on most websites that still carry it, and there are limited color options available at most of those places, including Kobo.
I wonder if Kobo is slowly pulling the plug on their only 5″ ereader. It was first released 1 year ago. Given the fact it has a touchscreen and all the same software features as the larger Kobo ereaders, the low price is a pretty good bargain. I really liked the pocketable form factor of the Kobo Mini when I reviewed it last November.
Hopefully Kobo is planning on releasing a new updated Kobo Mini at some point. A Kobo Aura Mini could be pretty sweet. Perhaps one with a frontlight…