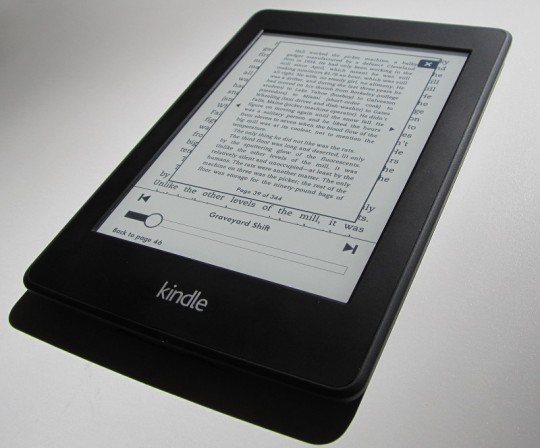 I don't know what's going on with the 3G Kindle Paperwhite, but it's pretty much been on backorder since its release. Every time I check it's a few weeks out at least.
Right now Amazon is showing a wait of 6-8 weeks to receive a new Kindle Paperwhite with 3G wireless access. That's a really long wait, especially considering that Amazon could release a new premium Kindle Paperwhite with a 300ppi screen and an updated design by then.
Meanwhile the Wi-Fi only Paperwhite is always in stock and never seems to have a wait of more than a few days.
I wonder if Amazon is all but phasing out the 3G Paperwhite. Seriously, how many people are going wait 2 months to get one? Sales have got to be next to nothing. Or maybe it's the opposite and they are selling more than they can keep up with, doubtful as it may sound.
Amazon's electronics bestseller list currently pegs the 3G Kindle Paperwhite at #86 and falling. By contrast the equivalent Wi-Fi Paperwhite is at #2. The larger and out-dated Kindle DX is at #98 and rising.
Even after the new Paperwhite was first released, the 3G model didn't start shipping for a couple of months after the Wi-Fi model. It was on backorder through the busy holiday shopping season in December. Now it's nearing the middle of February and the 3G Kindle Paperwhite is still unavailable. There's something odd about that…