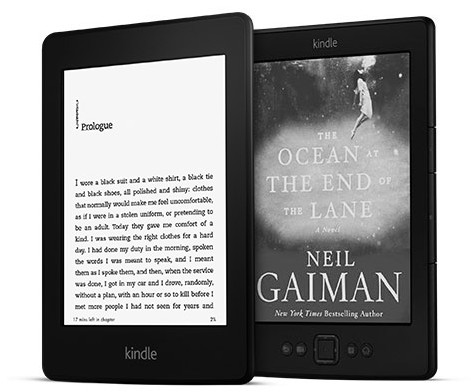 For a limited time, Amazon is offering a $20 bonus toward the purchase of a new basic Kindle, Kindle Paperwhite, and Kindle Paperwhite 3G when you trade-in your old Nook, Kobo, Sony, or Kindle ebook reader using Amazon's trade-in program.
Like usual, you'll also get an Amazon gift card for the trade-in value of the device, which can be used toward the purchase of any Amazon products. And if you happen to want to buy one of the new Kindles you'll receive the bonus $20 credit too.
Not all ereaders are eligible for trade-in. Check the lists below. Kindle ereaders have the highest trade-in value by far. In fact I've traded-in some of my older Kindles before, and one was even upgraded to the higher payout, which was nice.
The Sonys, Nooks, and Kobos all have low trade-in value. Most are $15 if they are in good condition. That's hardly worth the effort. But if you wanted to get a new Kindle, the $20 bonus makes a difference, especially if your old ereader is just sitting unused and neglected.
Trade-In Deal
First and foremost, if you want to take advantage of this deal you need to hit the "Claim your discount" button on this page at Amazon, which also includes additional instructions for this offer.