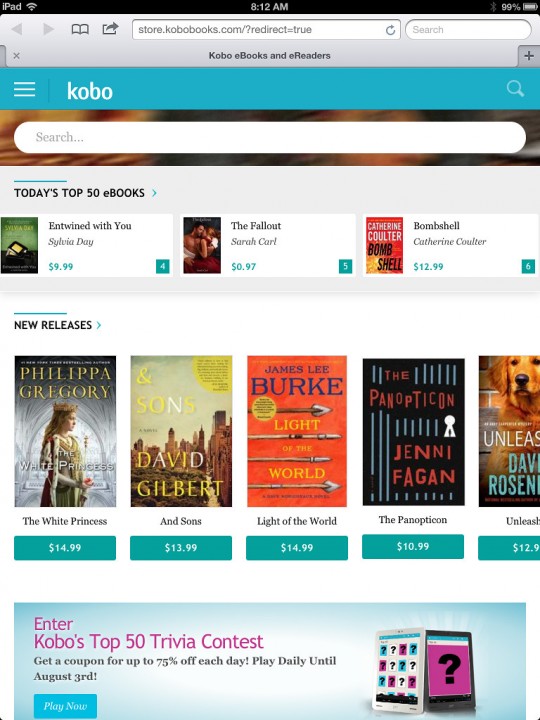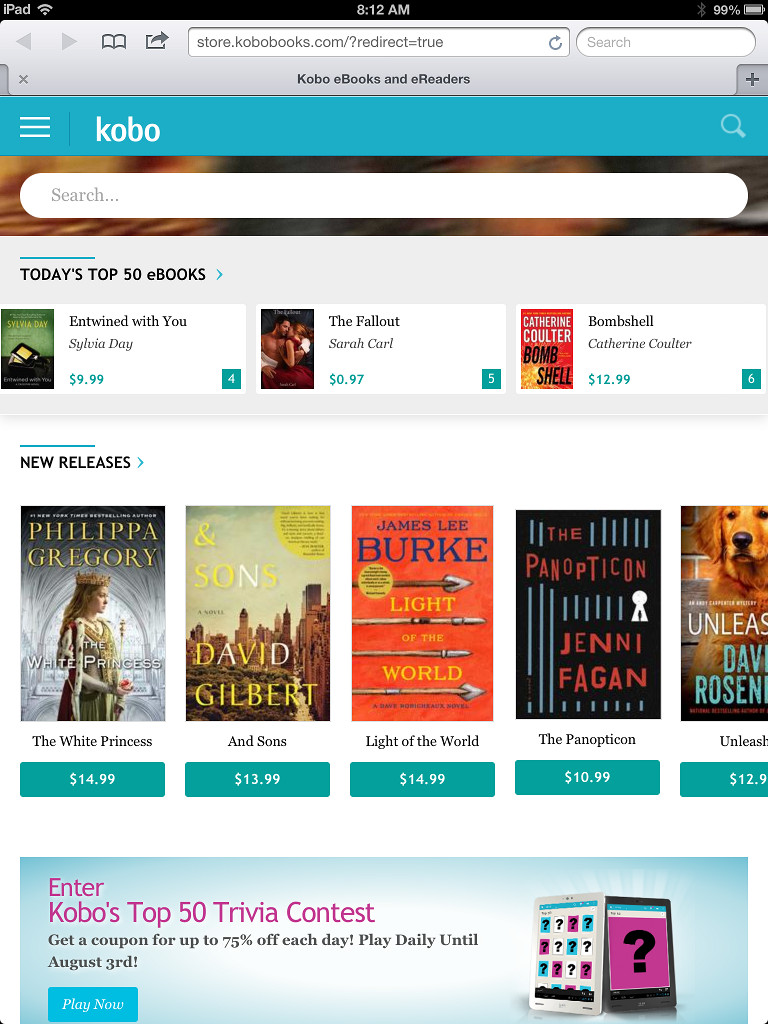 Last week Amazon was the first to start sending out emails to Kindle customers informing them about credits that have been issued to their account in regards to the antitrust settlement case where the big five publishers had to pay-up for colluding with Apple to fix the price of ebooks.
Soon after Amazon started issuing credits, Barnes and Noble followed suit. There have even been some reports of people getting checks in the mail from Sony. Now Kobo has started in on the big ebook credit refund of 2014 too.
I received an email from Kobo earlier today saying that the credit has been added to my account.
Here's the main part of the email:
Dear Kobo Customer,

You previously received an email informing you that you were eligible for a credit in your Kobo account. This credit results from the Settlements reached with publishers Hachette, HarperCollins, Simon & Schuster, Macmillan, and Penguin in antitrust lawsuits filed by the State Attorneys General and Class Plaintiffs about the price of electronic books ("E-books"). If you did not receive that email, you can read more about the Settlements at www.EbookAGSettlements.com.

We are happy to inform you that the Court in charge of these cases has approved the Settlements. As a result of this settlement, an account credit of $1.46 has been added to your account. You can use it to purchase eBooks regardless of publisher.

This credit will expire on April 1, 2015. We will send you a reminder in January 2015 if you have not yet used your credit.
The amount of credit you receive depends on the number of Agency-priced ebooks that you bought from Hachette, HarperCollins, Macmillan, Penguin, and Simon & Schuster between April 1, 2010 and May 21, 2012.
The settlement website gives the numbers. New York Times bestsellers are eligible for a credit of $3.17 per ebook, and non-NYT bestsellers get a credit of $0.73. The settlement applies to residents of the United States only.